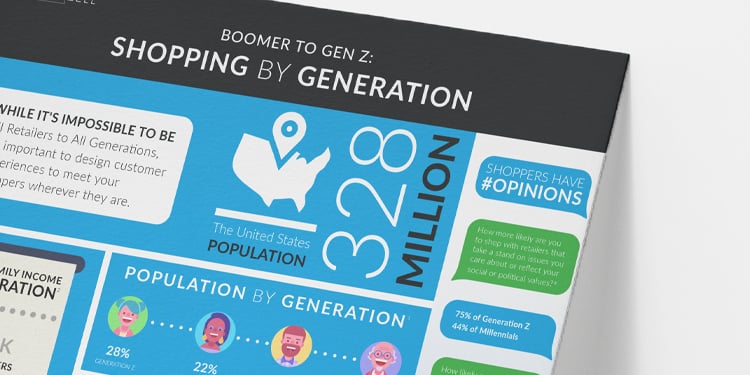 Most retailers keep up with generational data and apply it to their strategy. Most know different generations shop differently.
Yet nimbly and strategically interpreting granular data into specific in-store strategy is where retailers are most challenged. While it's impossible to be All Retailers to All Generations, it's important to design customer experiences to meet your shoppers wherever they are.
Download the infographic to learn more about the habits and preferences of shoppers at any age.