ENVIRONMENTAL SUSTAINABILITY
Give us a green thumbs-up!
If you think about it, a company can't really be sustainable for the future if it doesn't have environmental practices. When our longstanding partner, Walmart, invited us to take part in Project Gigaton™, we enthusiastically embraced the opportunity to help reduce greenhouse gas (GHG) emissions. We now have a manager of health and safety who oversees composting, recycling and more.
Decarbonizing
with green energy
If you want to work with a company that cares about the environment, you've come to the right place. In 2018, we installed a one-megawatt solar array on the roof of our corporate headquarters. We expect solar production to offset our non-renewable energy use by nearly one-half each year, reducing our annual carbon footprint by 1,206 tons.
Carbon footprint reduction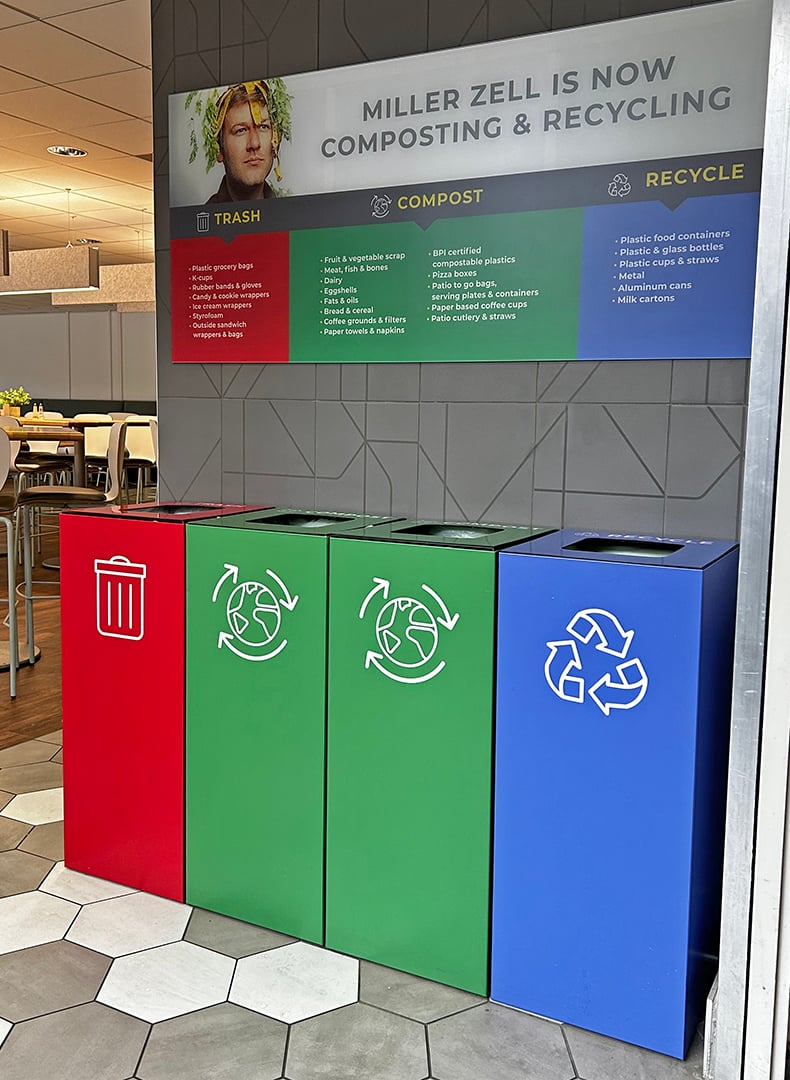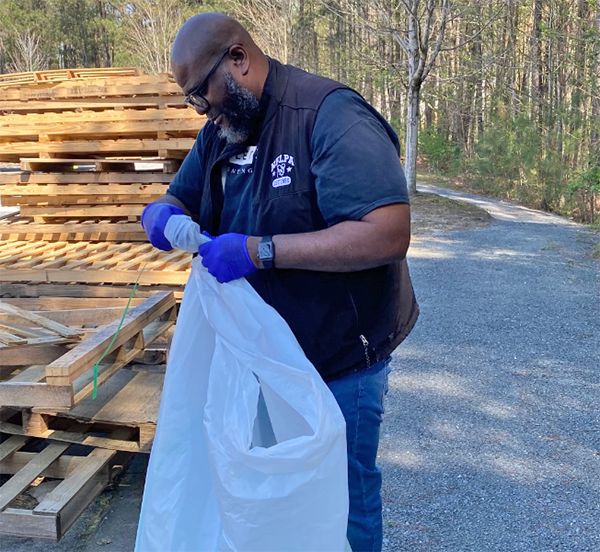 Conserving resources
through green practices
When you visit our headquarters, you'll see our commitment to conservation and recycling. We have an elaborate smelter that recycles 40% of our raw materials, and our in-house cafeteria uses green and recycled products. Outside, we use native plants that require less water, and we engage in environmentally friendly pest control, too.
Making it official
with a "green stamp"
You don't have to take our word for it. We have an environmental stamp of approval—the Sustainable Green Printing certification, which we've earned since 2018. Miller Zell is one of only 58 companies in the nation to achieve this rating, thanks to our thoughtful material sourcing and responsible planning.
Ready to go all in with us?