DIVERSITY, EQUITY AND INCLUSION
All in for everyone .
At Miller Zell, we champion inclusivity as essential to maintaining a diverse workplace where everyone is welcome to bring their best selves and brightest ideas to the table. We foster a sense of belonging for people across race, gender, age, religion, identity and experience within our own walls, among our suppliers and in our communities.
Different is good
Diverse viewpoints drive creativity and connection
It takes all kinds of life experiences to connect authentically with customers. We're working mindfully to create a workforce that welcomes professionals of differing ages, ethnicities, gender identities, geographies and faith traditions.
Leveling up
Fair and equitable practices drive teamwork
Fair is only fair if opportunities are equal. That's why we've long had a Supplier Diversity Initiative. It's also why we routinely benchmark employee demographics and work assertively to achieve pay equity across our ranks and roles.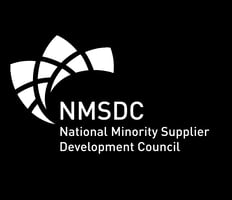 Advocating, educating and celebrating
Intent drives our big tent
If you're looking for a workplace where coworkers have your back, then Miller Zell could be where you belong. We educate and advocate diversity through internal and external events and solicit feedback biannually so that everyone feels seen and appreciated.
Ready to go all in with us?