Tradition Teamed with Innovation
Branded environments for athletics and higher education
Miller Zell designs and delivers engaging collegiate experiences for students, student-athletes, professors, and donors.
Campus Athletics Facilities
Create optimized environments that nurture success and foster brand connection between school, athlete and fan. Request your consultation today!
Foundation in Retail
With a heritage built on decades of retail experiences, Miller Zell brings our experience of successful in-person and digital strategy, design and execution to the campus environment.
Concept to Completion
Miller Zell has full-service engineering, procurement, production and installation. Transparency and accountability are built in with our best-in-class technology, REACH™.
School Pride Everywhere You Look
Miller Zell creates optimized environments that nurture success and foster brand connection between the school, athletes and fans.
Start-to-Finish Expertise
Whatever the university challenge, Miller Zell provides award-winning design and end-to-end services, including value engineering, fixtures and print production, prototyping, procurement, project management and best-in-class integrated workflow solutions that branded environment need.

Installations annually

+
Unique prototypes developed

Digital media assets created and deployed annually

Person creative team across 8 creative disciplines designing for 10 retail vertical market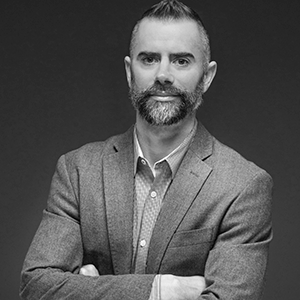 Jeremy Buttson
VP, National Accounts
Spending his entire career in Branding, Jeremy has focused on Branded Environments for the better part of two decades. At Miller Zell, he founded Athletics & Higher Education vertical and has been instrumental in growing it for the company and crafting its position in the marketplace.