Branded environments are diverse, purpose-driven and constantly evolving. They also are foundational to our economy and society. Heck, even the metaverse needs brick & mortar stores.
And they fascinate us at Miller Zell.
That's why we regularly host retail tours for clients, most recently in New York City, where we sought out the spark of reinvention, innovation and inspiration.
Our curated tour stops weren't solely focused only on the newest, shiniest pennies. They also represent a wide range of retail environments that are relevant to our clients and share one trait in common: prioritizing customer experience.
Along the way, we saw things our clients shouldn't do. But we collected plenty of solid takeaways, including those focused on the benefits of:
Product bundling
Suggestive selling
Digital integration
Product elevation
Expressing expertise
Solutions selling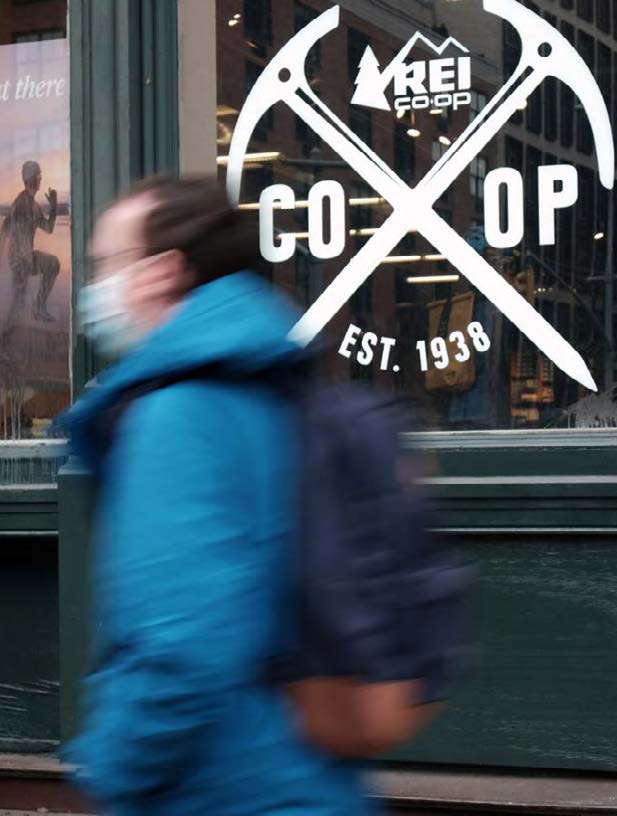 The 39,000-square-foot, three-level REI Flagship on Lafayette Street is an architecturally significant building in SoHo. The old-school feel of it supports the REI brand, which communicates veteran expertise that can serve both the experienced and novice outdoors person.
REI takes pride in its repair/consulting services — biking? ski/snowboard? camping? — and pairing those with true know-how, bundling products for outdoor adventures with SMEs who meet customers at "genius-like" specialty bars with a roll-up-their-sleeves, personalized experience. They can capably prescribe a product for an experienced rock climber with a specific need or outfit a newbie for a first-ever family camping trip.
What's critical for a store like REI? Outstanding, informed associates providing actionable guidance and advice, who then are supported by a store environment that promotes and augments those solutions.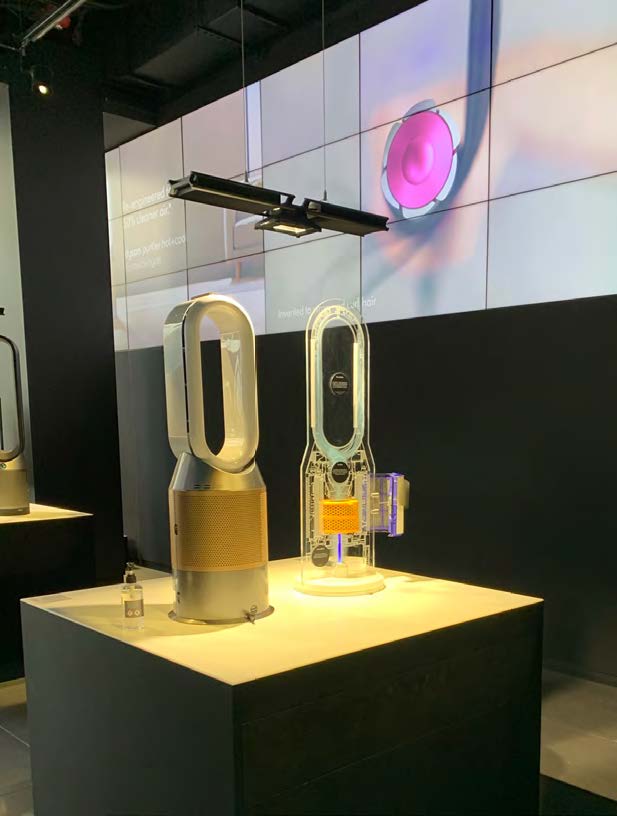 Dyson only has five standalone stores, so its Demo Store on 5th Avenue almost functions as a headquarters. Its purpose is simple: celebrate the brand's combination of "art-plus-science-plus-engineering" approach and show why its products are the best at what they do.
And while many would initially identify Dyson as a maker of high-tech vacuums, their hottest new offering at the Demo Store — hair styling — highlights their trending products: Dyson Airwrap™ stylers and Dyson Supersonic™ hair dryers.
"Hero Agents" play a dual role of in-store associates and hosts for online chats. They demonstrate products and facilitate omnichannel purchases — even offering complimentary gift wrapping.
The takeaway from a Dyson Demo Store is how Dyson products work, and Dyson is convinced that knowledge will elevate its products in the marketplace, increase sales and build brand loyalty.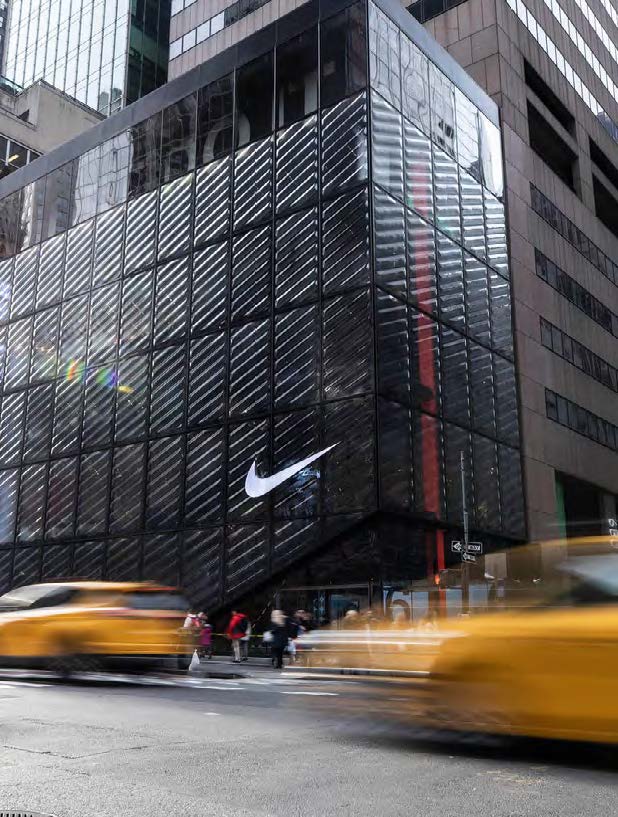 The Nike Flagship store on 5th Avenue celebrates itself as "The House of Innovation," and the "Ultimate Nike Store," one that offers "a peek behind the curtain of Nike innovation."
The store offers a juice bar for members — also free with purchases — a customization space that allows customers to personalize products, a floor featuring Nike "experts" who can provide advice on "all things sport and style" and self-checkout.
It's an immersive experience that will check a lot of boxes for those who already are brand advocates. It also will satisfy those who want to browse for an extended period, as well as serve mission-driven customers seeking specific products for purchase.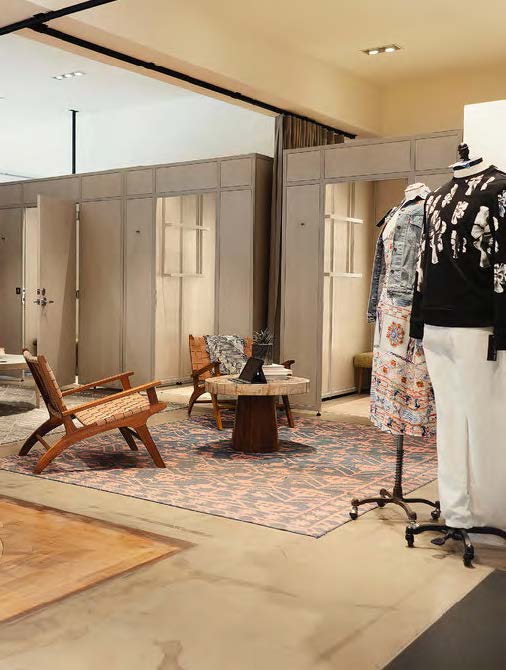 This is a reinvention of a Nordstrom "store" as a brand ambassador that leads with services, not on-site sales. Its sales focus is on BOPIS or curbside pickup, like an old Sears Roebuck store's pickup, only reimagined for the 21st century.
It offers tailoring/alterations, expedited returns — its own and other online retailers — and style advice. It also, notably, facilitates clothes donations, thereby tangibly serving its community.
Further, it's proven adaptable when experiments don't work, such as when an on-site shoe cobbler service was eliminated because it didn't get much traction with customers.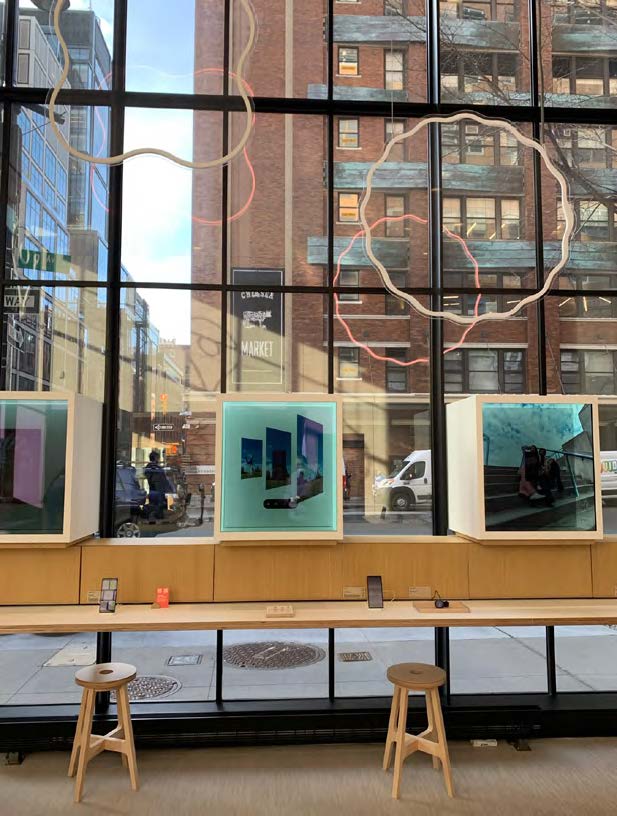 What could demonstrate the value of brick & mortar more than a store created by the company that made its international name as an internet search engine?
The Google Store in Chelsea, which opened in the summer of 2021, is all about hands-on product experiences. It offers customers a chance to "Experience all hardware made by Google — Pixel, Nest, Stadia, Fitbit, Pixelbook — hands-on and in‑action, and see how all our products come together."
The expectation is that if customers enter an immersive Google experience, such as witnessing the helpfulness of Nest products in a simulated living room, they will be won over.
In sum, this store strategically offers product demonstrations of digital integration that ultimately become solutions selling to customers.
Further, Google views this, its first store, as a test case, as it eagerly solicits customer feedback to improve the overall experience.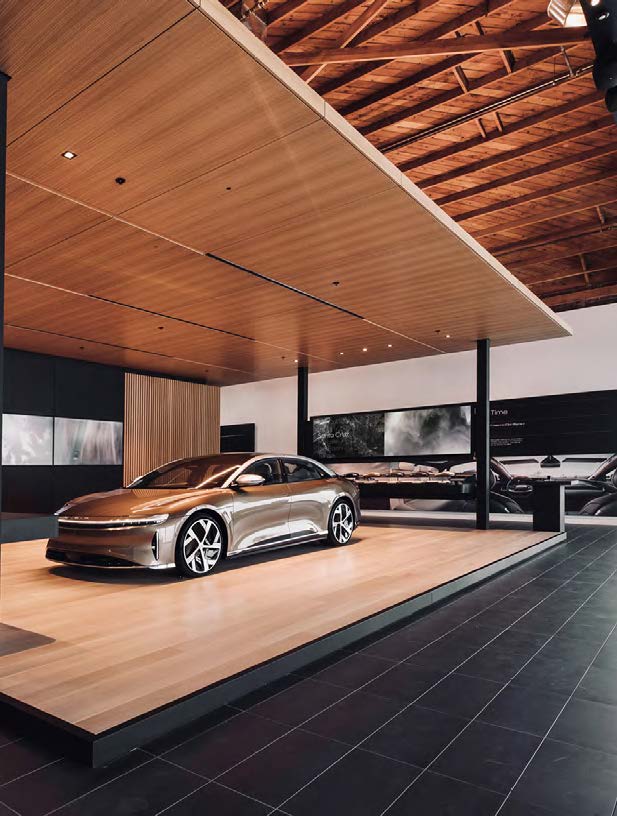 Lucid Motors flagship "store" in the Meatpacking District is not about selling its new EV automobiles. In fact, it can't sell out of this location.
This showroom is about establishing the brand as an upscale competitor to Tesla, as an EV that upgrades driving performance and innovative technology. The idea is that customers who see, learn about and experience what Lucid is offering in terms of innovation, engineering and end-to-end experience will immediately covet the new brand in what figures to be an intensely competitive market going forward.
Whereupon they can use the available technology — in-store or online at-home — to customize and then order a new car for delivery.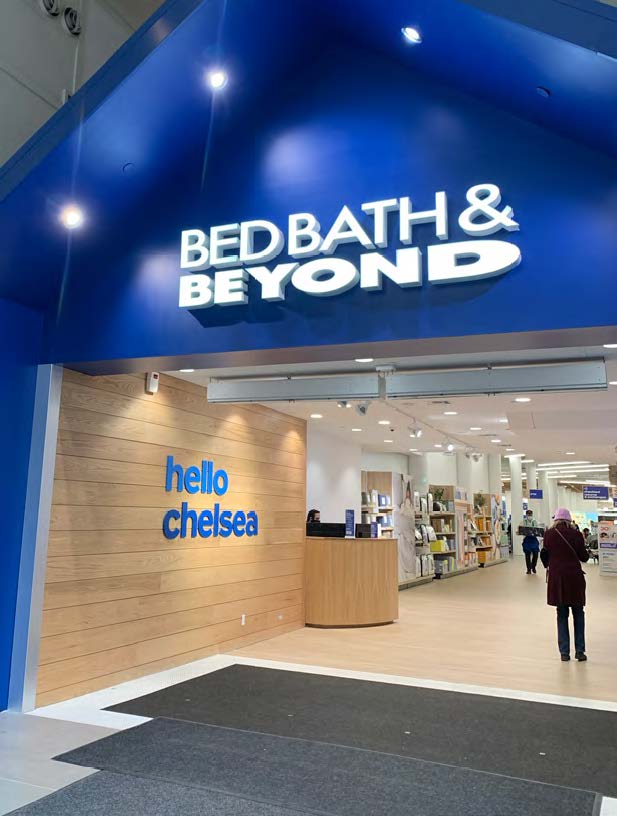 The two-level, 92,000-square-foot store in Chelsea reinvents Bed Bath & Beyond's formerly products-overflowing store layouts with improved sightlines, wayfaring and experiences, while also attempting to better fuse digital and physical retail journeys.
The aisles are wider, basic store maps clearly communicate on SEG (silicon edge graphics), and brand displays/vignettes break up traffic patterns and support suggestive selling.
The store offers a variety of merchandising experiences, organized by room, and store-within-a-store partnerships, such as one with Casper. A "simplehuman" room for an in-house brand at the top of the escalator feels distinct and well-executed.
Customers also can use the Bed Bath & Beyond mobile app in-store for navigation and product information as well as a "scan-and-buy" option that allows customers to bypass the checkout line.
These upgrades are customer-centric and experiential, providing shoppers hands-on curated solutions and greater ease with digital integration.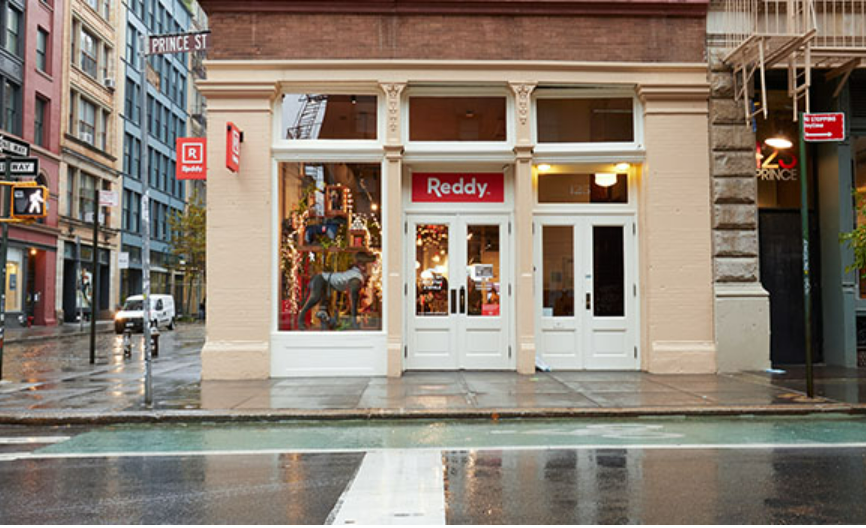 Petco's "Reddy Shop" on Prince Street in SoHo is billed as a "downtown boutique where you can shop the freshest Reddy fashion and explore new experiences together" with your pets.
It combines high-end pet gear with a pledge to focus on sustainability ("85% of our designs are created with plastic from recycled bottles.").
There are also localization and curated services — free "pup cups" — that are geared toward creating loyal, repeat customers. (In fact, our team received a passionate, on-the-spot testimonial from a customer).
This Petco sub-brand provides a well-known retailer a different touchpoint for customer interaction and testing products.
And, finally….
Our tours don't only focus on large national retailers. The Protein Bakery, an owner-operated small business on West 19th Street, won our team over, and not just because of its delectable — and healthy! — sweets.
This is a fantastic-looking space, with customer testimonials on the walls and an artful design that puts the focus on the products and the people. It aspires to be "warm, inviting and buzzing with fresh energy" and it succeeds.
In other words, retail reinvention, innovation and inspiration come in many forms, but the goal is the same: satisfied, loyal customers who become brand advocates.
Disclaimer: These photos are being used for under the Copyright Act for "fair use" for purposes such as criticism, comment, news reporting, teaching, scholarship, education and research. All credit goes to the respective companies, websites and photographers.