Retail Marketing Solutions
Agile Execution. Optimized Brands. Transparent Costs.
Complete Branding Coverage
Skillfully Implemented
Comprehensive, agile and fully transparent integrated marketing execution services for retailers, CPGs and those who need the highest-quality brand communications, print and production.
Rest assured with our all-encompassing solution:
Dedicated graphics and print production experts to support your internal teams

Optimized marketing spend through a proprietary competitive bidding platform

Guaranteed quality execution through a certified print production network

Best-in-class technology and processes eliminate complexity, re-work and errors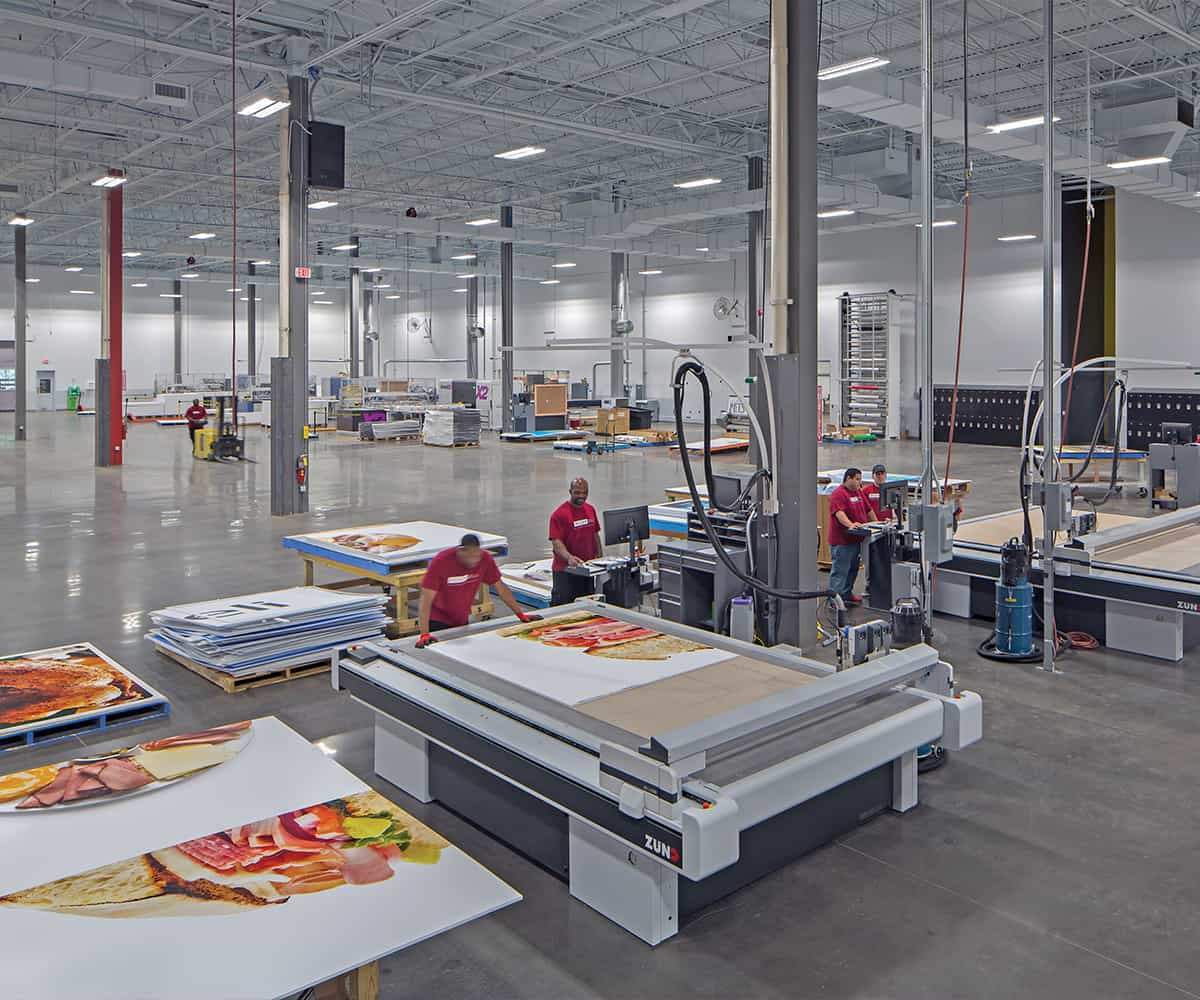 Value Added from Start to Finish
End-to-end expertise and transparent program management that optimize spending and foster efficiency across all communication channels.
REACH™ for End-to-End Efficiency and Insight
Intuitive and customizable platform to manage your signage, fixture and décor programs.
Orders, inventory, localization and real-time data deliver efficiency and insight.
Learn More
55+ Years in Retail Marketing Execution
A hardwired fixation on quality and client satisfaction provides comprehensive customer support.
Our model provides transparency into our partner networks. We analyze historic spend patterns, inventory levels and shipping history to identify print-on-demand opportunities.
Dedicated QA managers with responsibility to meet program standards for print, color, root cause analysis and provide continual improvement. We are a G7 Master Qualified Facility printer.
We offer dedicated client teams and rooms to ensure security. Our RFID inventory guarantees print materials are never mixed. We use technology-enabled, user-based permissions for project management, artwork and campaign execution.
Remove costs by evaluating print volumes, historical spend and inventory levels, and align resources, print processes and substrates to provide alternatives to meet quality, price and supply chain requirements.
Our SLAs establish Key Performance Indicators, such as kit accuracy, on-time delivery and actual vs. budgeted costs, which are established and tracked in real time.
We source specific supply chain needs across diverse businesses, which are vetted and held to stringent requirements for equipment, quality control and security.
As a G7 Master Printer and Brand Color provider, we use industry-leading color management software & tools for production consistency. We use press optimization as our experts manage brand colors across multiple substrates and press platforms. We archive our clients' brand colors to be digitally stored in a color library for reproduction.
More Than Traditional Print
Remain engaged with your core marketing and merchandising activities while Miller Zell's Retail Marketing Solutions manages and delivers your marketing programs.
Transparent Costing Approach
Know exactly how much it costs to print your marketing materials with visibility into the bidding process
Certified Print Partnership Network
Comprehensive Branding Coverage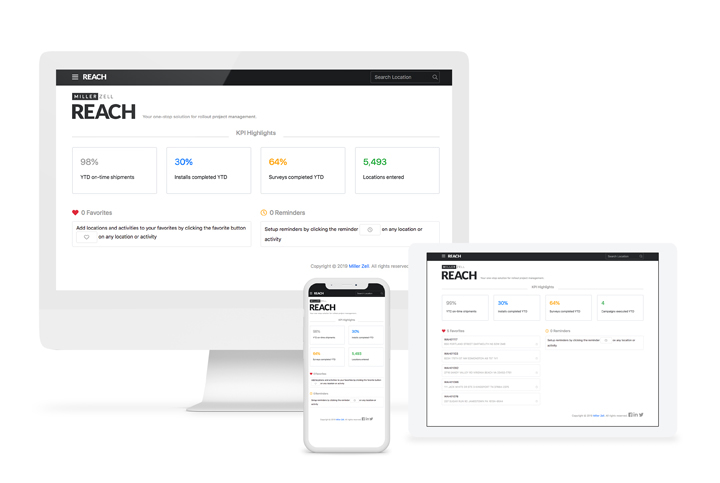 A unique and transparent approach that solves print and production problems.
A proven process and technological solution optimize your spend.
The best print/production sourcing given budget and time constraints

End-to-end project management teams with deep expertise in retail

Design integration across formats and repositories for artwork/specs

Data analysis and reporting to understand spending and savings opportunities
Our Retail Marketing Solutions model is founded upon the primary goal of delivering ROI. This includes an obsessive focus on managing your budget with solutions custom-built by a dedicated and flexible team to adapt your brand consistently across all sales channels.
Request your consultation today
Miller Zell uses the contact information provided to contact you about our products and services. You may unsubscribe from our communications at any time. For information on our commitment to protecting your privacy, please review our Privacy Policy.
Ready to learn more?
Comprehensive yet flexible print, production, service expertise to manage your in-retail campaigns.
Performance and savings guarantees
New & innovative POP solutions
Customized day-to-day campaign requirements
Integration across digital content, packaging and other marketing sales channels
Third-party inventory integration for kit-packing accuracy
Brand extension production art
Add Value to QSR Initiatives
Every step of the QSR concept development and implementation process needs to emphasize creating and nurturing value.
Learn More