Transparent, Intuitive and Customizable
Supply Chain Orchestration
Customizable, One-Stop-Shop
Efficiently Manage Location Attributes, Orders, Planning and Scheduling
REACH™, Miller Zell's proprietary and centralized, web-based retail logistics system, is an intuitive and customizable management system that enables you access to your projects. Whether used on a desktop, tablet or cell phone, intuitively and efficiently manage your orders, planning and scheduling during rollouts.
With a few simple clicks, you can:
Simplify Shipping and Installations

Order Fixtures and Décor

Conduct Planning

Administer Scheduling
Manage Signage

Maintain Inventory

Implement Campaigns

Access Multiple Locations Floorplans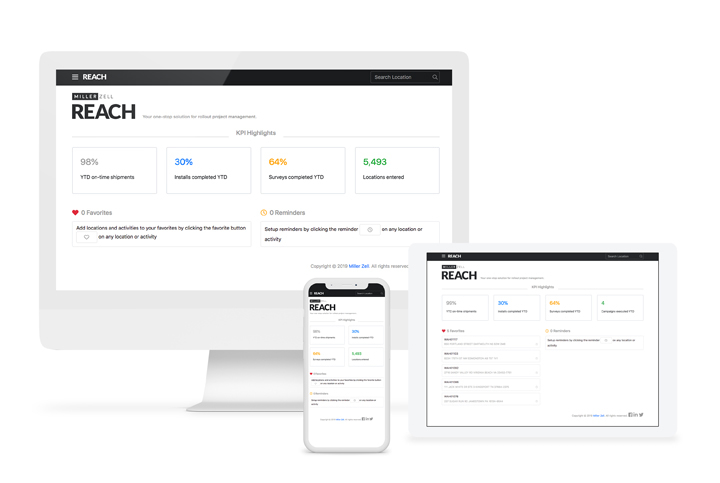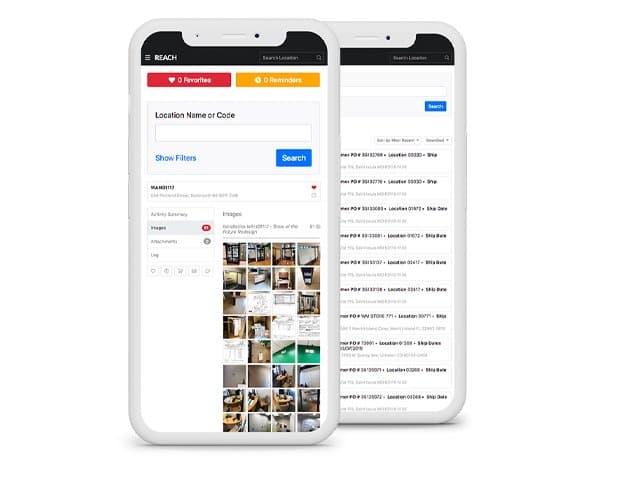 Mistake-Proof, Transparent, Powerful
Designed to Minimize Order Errors and Miscommunications
Its design requires little to no training. From survey management and installation, to print campaigns and quarterly rollouts, REACH™ is the comprehensive logistical system that transforms a process from winding and complex to straightforward and simple.
With built-in alerts, such as order corrections that automatically include the correct hardware package when you purchase fixtures, you and your team stay informed throughout.
Technology That Delivers
REACH™ incorporates a high-level of automation and functionality so you can be more productive while maintaining a transparent and simple way to verify accountability throughout.

24/7 access through secure web interface

Centralized profile database


Messaging between headquarters and field teams

Availability on desktop, tablet or mobile



Real-time shipment tracking information