ATLANTA, Nov. 7, 2023 — Miller Zell earned a "Gold" award for "Mobile Apps & Sites Workflow & Productivity for Mobile" in the 18th Annual w3 Awards, honoring our "Store of the Future" collaboration with Micro Center.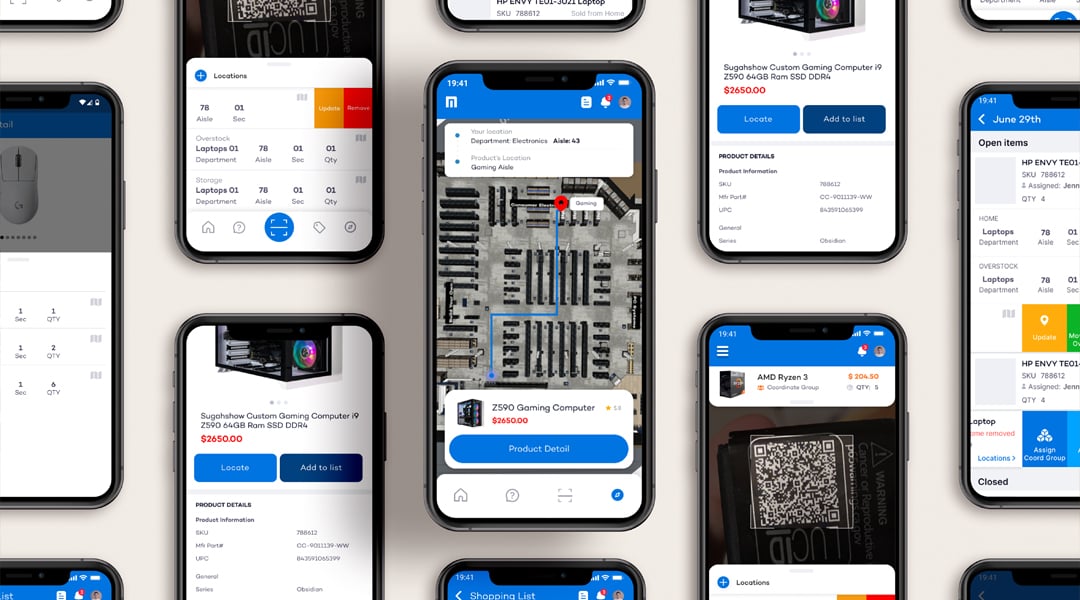 The w3 Awards, judged by the Academy of Interactive and Visual Arts (AIVA), celebrate creative excellence on the web and recognize the people behind award-winning Websites, Online Marketing, Web Video, Mobile Sites and Apps, Social, Podcasts and Emerging Tech.
"I couldn't be more thrilled with the strength of the submissions into the 18th season of the w3 Awards," said AIVA managing director Lauren Angeloni in a press release. "A brilliant group of digital creators answered in force the rallying cry to 'Be the Spark.' The results were truly luminous. I want to congratulate all of the honorees for their well-deserved wins."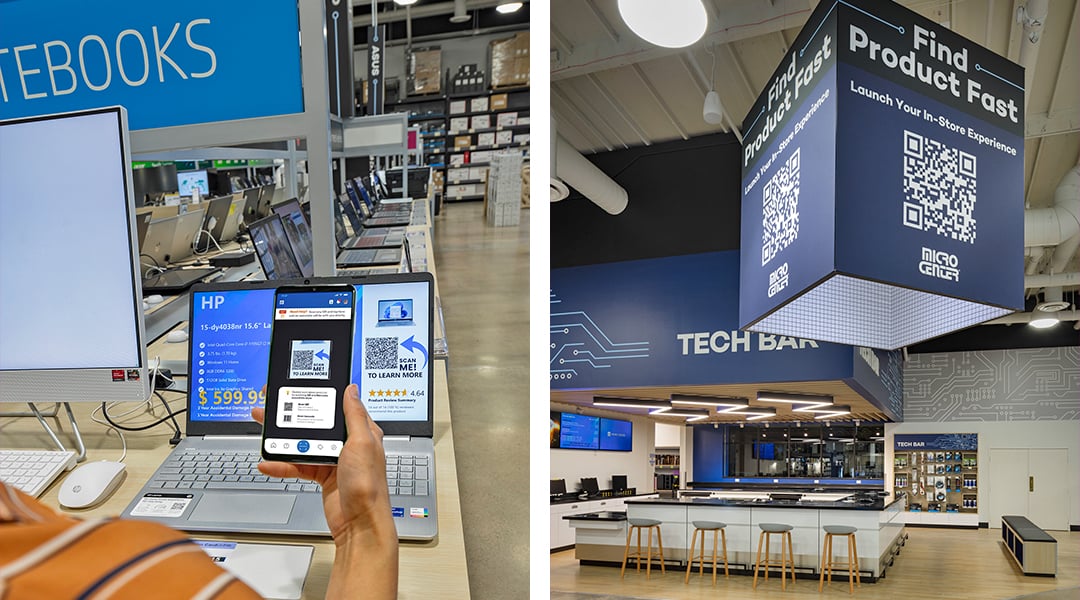 Miller Zell and Micro Center previously this year earned a first-place "Gold" award in the "Specialty Store Over 25,000 Square Feet (New or Remodeled)" category at the 2023 Shop! Design Awards for our design and execution of a "Store of the Future" for Micro Center's flagship in Tustin, Calif.
The app development process for Micro Center began with a frequent retail pain point: Customers and associates often struggled to find products on store shelves or in inventory. This not only diminished the in-store experience, it also led to a high cancel rate for buy online, pick up in store (BOPIS).
Miller Zell's solution was a high-performing, intuitive associate app that would: 1. Help associates find products for customers; 2. Provide rates of product sales to help manage overstock and inventory; 3. Manage a customer waiting list.
When associates can quickly find products for customers or quickly restock shelves after sales, stores get increased sales rates. With app notifications throughout the day, store revenues go up and associates find their jobs easier.
Miller Zell associates who led the concept, design, execution and ongoing enhancement of the associate app project include Patrick Neff, Laura Waterworth and project manager Laurie Harper.