What is dual or co-branding?
Co-branding is a marketing strategy in which two or more brands collaborate to create a new product, service or marketing campaign, combining the strengths and appeal of each individual brand. It allows each brand to leverage the other's reputation, customer base and expertise to create a mutually beneficial partnership.

In this article, we'll talk about different types of co-branding, which applies best to you and how you can get started on your co-branding journey. We'll also include examples of success (and failure) and tips you can bring to your team.
The importance of cohesion in dual-branded spaces
When thinking about dual-branded spaces, start with the "physical" elements. Simply put, that is the combination of in-store and online elements that are the backbone of branding in the physical environment.

Some examples of successful dual branding:

Brand activation co-branding: Brand activation is a marketing strategy that aims to engage consumers with a brand and create a memorable experience outside the business' official branded environment. So, when a brand asks to step into another's space, that's brand activation. These can especially help reaching out to new demographics. Picking an established organization can link memory and build a sense of trust. A great example of this is Citizens, which created interactive experiences with multiple well-known sports teams across the Northeast.
Store-within-a-store co-branding: These brands share a physical space but often stay separate within those brands. Most often these are seen in big box stores, where brands have either a section (like Justice) or end cap (like Hart Tools). Getting into a big box store is a straightforward process, but building the creativity within the larger store's guidelines and layout is an area where we shine, having long-standing partnerships with big box retailers.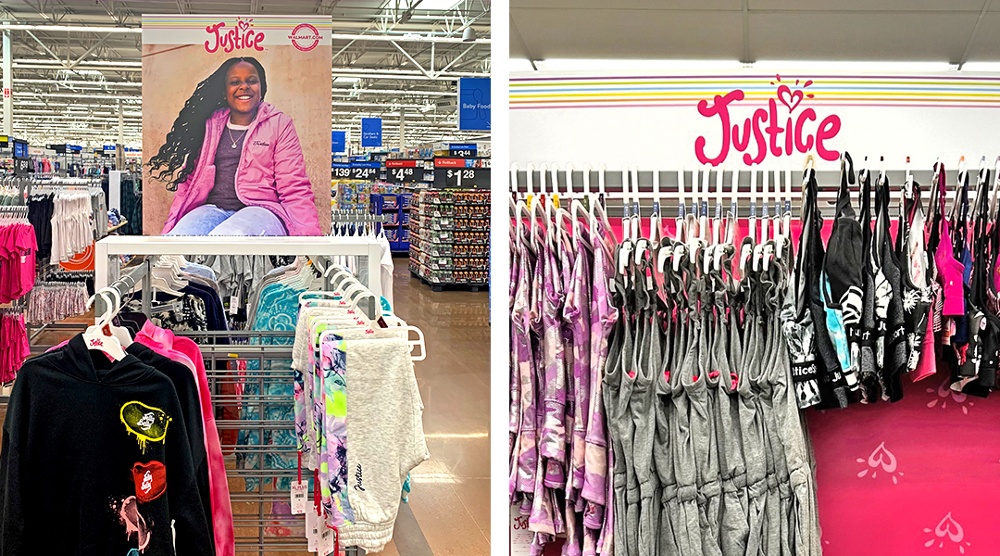 *Note: We can partner with brands who have already begun the creative process! Our team will implement design engineering, the process of ensuring designs look AND work great in the real world, to any pre-created design.

Joint venture co-branding: These stores take elements of both brands and mix them together to create a whole new brand. Think of this as a baby – you can probably point out elements of both parents, but it's truly its own branded environment.

We're most excited about Caravel and Cinnabon's mashup! Get a sneak peek here.
The eight steps for co-branding success
Identify the right partner: Choose a partner that shares similar values, target audience and brand image as your company. This will ensure that the co-branded space resonates with both brands' customers and provides a complementary experience.


Define the objectives and goals: Clearly define the objectives and goals of the co-branded space, such as increasing brand awareness, driving sales or enhancing customer experience. This will help guide the design and strategy of the space.


Develop a design strategy: Develop a design strategy that integrates the visual identity and messaging of both brands in a cohesive and compelling way. Consider factors such as color, typography, materials and layout to create a unique and memorable space.


Determine the space requirements: Determine the space requirements based on the needs of both brands and the customer experience. Consider factors such as layout, traffic flow, lighting, sound and technology to create a comfortable and engaging environment.


Collaborate on the design: Work collaboratively with the partner brand to develop a design that represents both brands and provides a seamless and integrated experience for customers. Use sketches, mood boards and mockups to visualize the space and refine the design.


Implement the design: Implement the design by selecting the appropriate materials, fixtures and furnishings. Ensure that the space is consistent with the design strategy and meets the functional requirements of both brands.


Launch and promote the space: Launch the co-branded space and promote it through marketing and advertising channels. Consider hosting events or activations to attract customers and generate buzz.


Evaluate the success: Evaluate the success of the co-branded space by tracking metrics such as foot traffic, sales, customer satisfaction and social media engagement. Use this feedback to refine the design and strategy for future co-branded spaces.



Ready to get started?
First, determine if you have the right resources to tackle this on your own. If you're short on time or expertise with branding adaptation, you may be better off with a partner.

We've found most organizations that come to us (even the big box behemoths) don't have one or the other or have a great design team that may lack the experience needed for large, adaptable and realistic physical spaces. We recommend end-to-end vendors. Multi-faceted teams under one roof are immensely helpful to make sure the project keeps moving smoothly.

So, choosing a partner/agency/vendor to help with co-branding can be beneficial for many reasons. And, when working on your amazing project, you need to know exactly the expertise you need.
Specialized expertise: We bring a wealth of experience and knowledge to the table. Vendors can help companies develop a cohesive co-branded product or campaign.


Access to resources: Vendors can provide businesses with access to resources that they may not have in-house, such as design tools and marketing channels. This can help businesses create a more polished and effective co-branded product or campaign. Miller Zell can work with your material vendors or recommend our work. We have long-standing partnerships with vendors around the country and pride ourselves in sourcing those who focus on sustainability.


Reduced workload: Co-branding is a complex and time-consuming process. Working with a vendor can help reduce workload and free up time to focus on other aspects of your business. Most of the teams we work with are in marketing and simply don't have the time to handle design, development and nationwide rollouts.


Objectivity: The right partner can provide an objective perspective on design and implementation that leads to a more successful relationship.
It's important to choose the right vendor to ensure that the co-branding process is successful. Look for vendors, like Miller Zell, that have a track record of success in co-branding, as well as good communication skills and a collaborative approach. Additionally, make sure you have a clear understanding of the vendor's fees and any contractual obligations before entering into a partnership.

"The right vendor makes it easy because you can hand it off while relying on the experts."