ATLANTA, Jan. 17, 2023 — Miller Zell is proud to be a sponsor for and participant in two important upcoming charitable events: the 2023 Special Olympics Georgia Indoor Winter Games on Jan. 27 and the sixth annual "Battle for the Brain" lip sync competition on Feb. 2 at the Coca-Cola Roxy at The Battery.
The lip sync event, organized by Daughters Against Alzheimer's, benefits Emory University's Goizueta Alzheimer's Disease Research Center.
For the first time, a team of 20 Miller Zell associates will compete. They will perform a routine featuring Atlanta-based artists.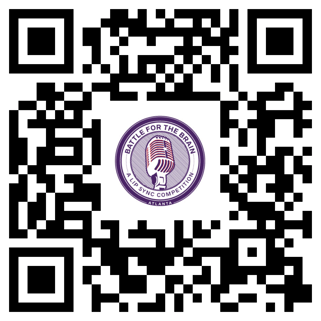 Doors open at 6 p.m. and the show starts at 7:30 p.m. For more information, to purchase tickets or to donate, here is our team link.
For the Special Olympics, Miller Zell is a competition venue and in-kind sponsor. Our associates will volunteer at the bowling venue, covering the lanes as scorekeepers and lane coaches, and they will also present awards at the podium.
Miller Zell CEO Chip Miller is a member of the Special Olympics Georgia Board of Directors.
"These are two great causes and supporting them also happens to be a lot of fun for our volunteers," Miller said. "Fighting Alzheimer's has long been a front-and-center cause for me and my family, while witnessing the joy and athletic achievement of Special Olympians is truly a privilege."
Thus far, Miller Zell associates who have signed up for the Special Olympics include: Miller, John Cianfaglione, Snehal Shah, Erika Newlin, Julie Young, Liz Schreiber, Sharon Cooper, Paul Papantonis, Chris Dunn, Jennifer Birkel, Brenda Cheeks, Babu Kartha, Nichole Silva, Rickelle Lewis, Lavina Moss, Claire Lawther, Kamal Mohanty and Roni Barker.
Participants in the lip sync include: Cooper, Moss, Silva, Cianfaglione, Barker, Young, Matt Hardiman, Demetrius Caldwell, Lorie Jones, Cherry DelRosario, Shaneka Hardy, Grace Wells, Crystal Mickens, Qiana Simmons, Donnie Norman, Tina Chadwick, Carmen Arnold, Mel Johnson, Alexus Bonetti and Tatianna Morris.
Miller Zell Charities contributes to over 80 different charities annually, as corporate responsibility is part of our core values and mission.